Deliver stewardship reports seamlessly with ODDER.
Ready for digital delivery? Impact and ODDER* (On Demand Digital Endowment Reports) work together to get the job done. Quick, seamless delivery, and invaluable analytics. It's simple! Finalize your reports in Impact, send them over to ODDER, then they're off to your donors.
Built with ThankView's reliable email security technology, ODDER is a safe place for your donors' information. With unique password protection capability and unique recipient landing page links, you can be certain that your recipient's information is secure. ODDER's deliverability and average open rate of 68% are higher than any other platform.
Once you send your recipient data to ODDER, expect it to be uploaded into your campaign in 1-3 business days. Adding additional personalization is up to you! Every recipient can receive a unique video created within our platform or a generic video that is easily uploaded. You'll have the opportunity to use your institution's unique branding on the email envelope and landing page as well.
Once the ODDER email has been delivered, you'll be able to see the results in real-time. ODDER provides more in-depth analytics than any other PDF platform. Actionable metrics empower you to not only see open and click rates but what sections of your reports are being read and even who is forwarding the message.
*Thankview subscription required to utilize ODDER platform.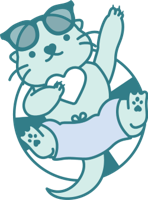 Wow your donors and save time with digital delivery.