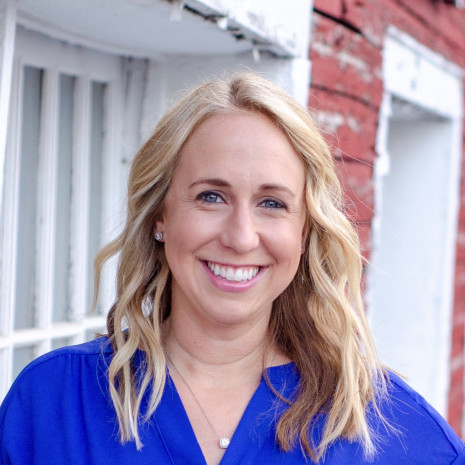 Johanna joined Fundriver in November 2019 and is responsible for ensuring new client success through implementation. In her role, she loves being able interact with multiple clients each day, helping them exceed their goals.
In such a busy world, I find it gratifying to be able to help make our client's jobs more streamlined and efficient.
Johanna loves that Fundriver puts their own people first, showcasing initiative for each individual employee to succeed. An extrovert by nature, she was hesitant to move to a fully remote position (ironic considering how the working world would shift just 5 months later) but reflects that it was her best decision yet. She has created a true work-life balance and is able to focus on self-care, including trading her commute for a morning walk through the neighborhood, cardio on her lunch break and company organized yoga throughout the week.
Johanna earned a Bachelor of Science in Accounting from SUNY Geneseo, graduating magna cum laude. During her time at SUNY Geneseo, she participated in the Accounting Society and Society for Human Resource Management (SHRM). Johanna began her professional career working for a Big Four accounting firm, before finding a more natural fit in private accounting. Following completion of her CPA license, Johanna served as a Municipal Accounting Manager at Drescher & Malecki, LLP. While there, she assisted local municipalities in their accounting services, including general ledger activities, financial reporting and software implementations.
Johanna enjoys spending time outdoors and traveling with her husband, two children and her dog, Goober. When she isn't volunteering at the kid's schools or cleaning up art projects, you can find her planning her next home improvement project or cheering on the Buffalo Bills with her family. She recently formed a local chapter of 4H. As the group's Organizational Leader, she combines her love of children, organization and creativity as she helps develop essential life skills for the group participants.