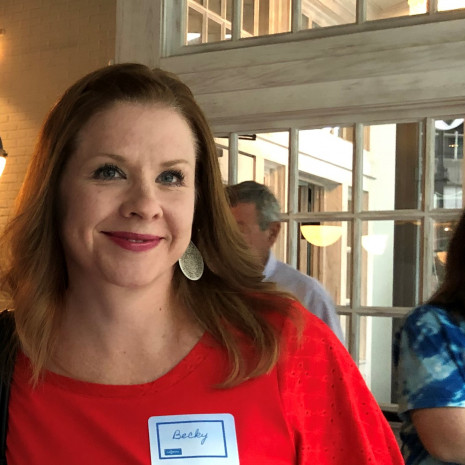 Becky joined Fundriver in 2015 and in her role she sets the stage for a seamless client experience, promoting alignment and integration across different business functions. She also drives employee engagement to ensure Fundriver is living its core values. She is currently helping champion the company's newest software product towards launch.
Her career foundation was built in fundraising, including 15 years of Prospect Research and Operations experience in Higher Education and Health Care institutions. She began her career after a short-lived stint as a counselor, having earned a bachelor's and master's degree in psychology and counseling, respectively. Prior to beginning her current role at Fundriver, she worked as a Client Training Specialist and as a Director of Client Experience.
Becky grew up in different parts of Michigan (including the Upper Peninsula), bouncing around to wherever her dad's next promotion took the family. She has lived in seven different Michigan cities, including Kalamazoo, where she attended Western Michigan University. She took a short detour to Chicago for a few years (grad school), but ultimately ended back in the Great Lake State, where she resides with her husband and twin boys.